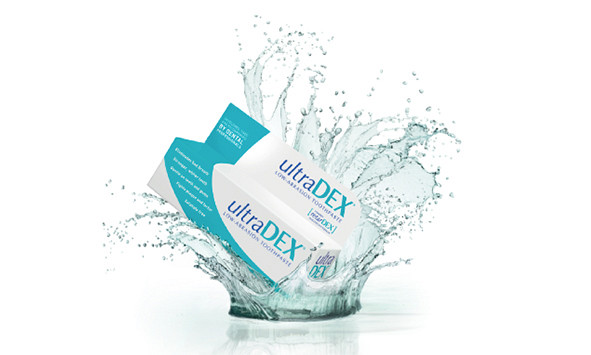 Why we recommend UltraDEX oral health products
Simon | 03.06.16 | Treatments
Periproducts are an independent, privately owned British company that produces the award-winning UltraDEX Performance Oral Care range.
The original (RetarDEX) products were developed in 1991 in the USA and launched in the UK in 1993, initially only to dental professionals. The brand maintains a strong dental heritage and continues to have many dental professionals using and recommending the products, in addition to being stocked by major retailers.
Clinically proven technology and developed for sensitive teeth in conjunction with the Institute of Dentistry at the Barts and the London School of Medicine and Dentistry, UltraDex products leave teeth feeling smoother, brighter and more resistant to discolouration .
If you are a new patient to Alington Dental then simply book your New Patient Examination* for just £60.00 and receive over £23.00 worth of UltraDEX products free of charge.
*Please see the terms and conditions