People
Dentists
Dental Hygienists
Practice Manager
Dental Nurses
Receptionists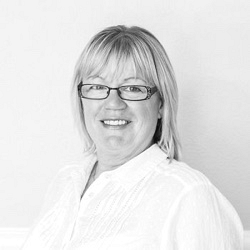 Laura Brown
Practice Manager
RDN Part III Dental Surgery Assistant Training Royal Navy 1978 (GDC Reg - 118058)
Laura qualified as a dental nurse in the Royal Navy in 1978. She has been employed at the practice since July 2001, taking on the role of practice manager in July 2007.
Laura still nurses when necessary to cover holidays etc.
In her spare time Laura enjoys reading, all forms of Information Technology and is an avid "Harry Potter" fan!
Back to People