People
Dentists
Dental Hygienists
Practice Manager
Dental Nurses
Receptionists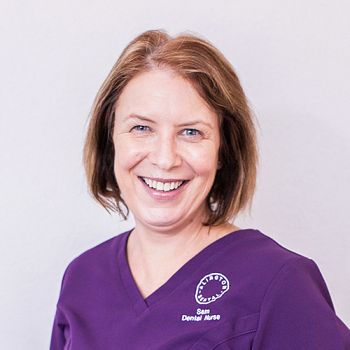 Samantha James
Dental Implant Nurse
RDN. Cert Dental Implant Nursing (Kings) (GDC reg - 111560)
Joined the practice in October 2005 and recently celebrated 10 years at Alington Dental.
"Sam" works with Simon, she has a certificate in Dental Implant nursing from King's College, London.
Sam is also involved in running postgraduate courses for dental nurses at the Royal Bournemouth Hospital. She is a caring and devoted Aunt to her young nephew and niece as well as enjoying exercise, holidays and developing advanced skills in "handbag shopping".
Back to People